Shaw – Experience the Sense Of Community
A neighborhood in St. Louis, Missouri, Shaw is perhaps one of the best places to live in the country. The area features an urban-suburban mix feel with a lot of coffee shops, bars, restaurants, parks, and cozy residential areas.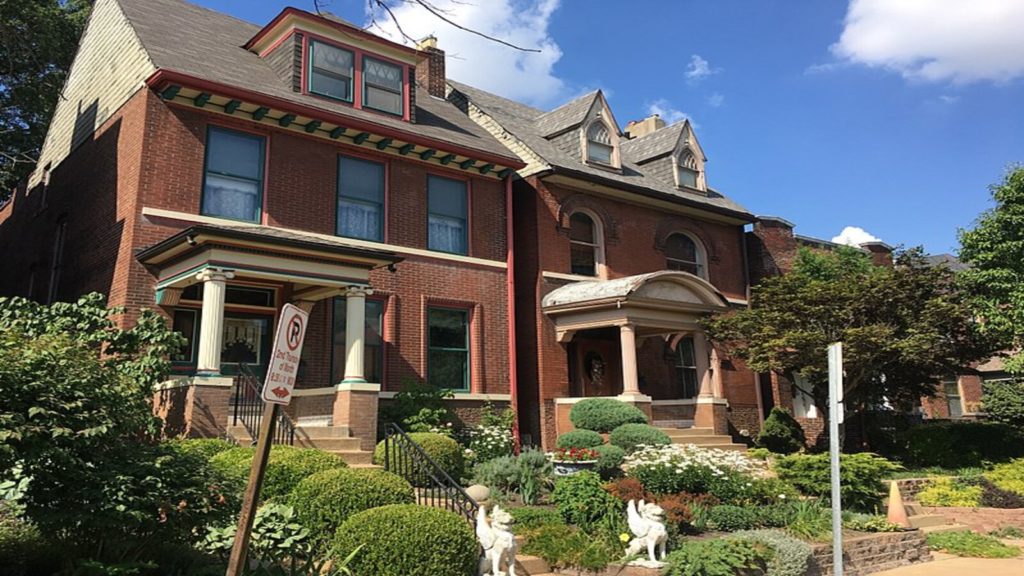 The Shaw neighborhood is a local historic district that holds a combination of housing—from single-family homes to beautiful grand homes and multifamily dwellings. The variety in housing choices translates into a rich and diverse population of different ages and backgrounds. 
The neighborhood was named after Henry Shaw, the founder of the Missouri Botanical Garden. Most of the residential properties in Shaw were built in the late 19th and early 20th centuries. The area is supported by several local institutions, including churches, schools, and small businesses that call Shaw home.
The community often comes together to celebrate holidays, organize block parties, volunteer at the Art Fair, and even clean the alleys.
Summer is when the neighborhood comes to life because there is so much to do within walking distance. Free concerts are held in Tower Grove Park every Monday, the food truck appears in the park on Fridays, Wednesdays are when free jazz concerts happen at the Botanical Garden, and Saturdays are known for Farmer's market that sells fresh produce. Tower Grove Park alone is a great place to walk, play tennis, and bike. Furthermore, various festivals like the Japanese Festival, Chinese Festival, and Festival of Nations take place in the neighborhood every year.
Currently, a renovation renaissance is taking place in the robust community of Shaw. The housing is undergoing renovation, and new businesses are popping up. As a result, both residents and visitors in the area can enjoy Ices Plain and Fancy, Thurman's in Shaw, Sasha's on Shaw, Fiddlehead Fern Café, and SweetArt Bakeshop & Art Studio.
Residents in Shaw are served by a wide array of public and private schools. A list of the most notable schools include:
Metro High School
 Mann Elementary
Mallinckrodt ABI Elementary School
McKinley Classical Leadership Academy
Thomas Jefferson School
St. Louis University High School
If you prefer being in the sun all year, you will love Shaw. Compared to the US average of 205 sunny days, the neighborhood receives 212 sunny days per year, meaning you could indulge in all the fun activities the place has to offer. The high summer temperatures in July reach around 92 degrees.
Shaw also receives 54 inches of rain per year, which is quite greater than the national average of 38 inches per year. Residents experience 105 days of precipitation on average every year. 
The neighborhood doesn't receive much snow—around 1 inch per year in contrast to the US average of 28 inches. Hence, the low winter temperatures here only dips as low as 32 degrees.
Public Transportation in Shaw
Shaw offers a wide array of public transportation options. The nearest MetroLink station is located north of the Grand Ave. neighborhood. Travelers can use the kiosks placed at train stations to purchase passes with cash, Visa, Mastercard, or Discover. One can also get passes for all duration, weekly or monthly, at the stations or online.
From the character of the houses to the friendliness of neighbors, and the location itself, there is so much to love about Shaw. Nowhere will you be able to live right next door to attractions and amenities like restaurants on South Grands, schools, ice cream joints, wine bars, cheese places, coffee shops, boutiques, and department stores with easy access to downtown and other great city neighborhoods. 
Sometimes, residents refer to downtown Shaw as the food heaven, given the array of restaurants in the community that serve different cuisines. When it comes to things to do in the neighborhood, Tower Grove Park and the Botanical Garden top the list.
Shaw is a beautiful place to settle in to call home and become a part of a thriving community of friendly neighbors.