Earlier known as the Prairie des Noyers, Tower Grove South, located at the heart of South St. Louis, has grown from prairie to a thriving neighborhood with active business and rich agriculture. The area is bordered by Arsenal to the North, Chippewa to the South, South Grand to the East, and Kingshighway to the West. 
Tower Grove South is one of the unique areas in St. Louis where you can quickly get find parks, cobblestone paths, and cool things for people of varying ages and backgrounds to do.
If you are looking to escape the hustle and bustle of the city for some fun and excitement, Tower Grove South is where you should be.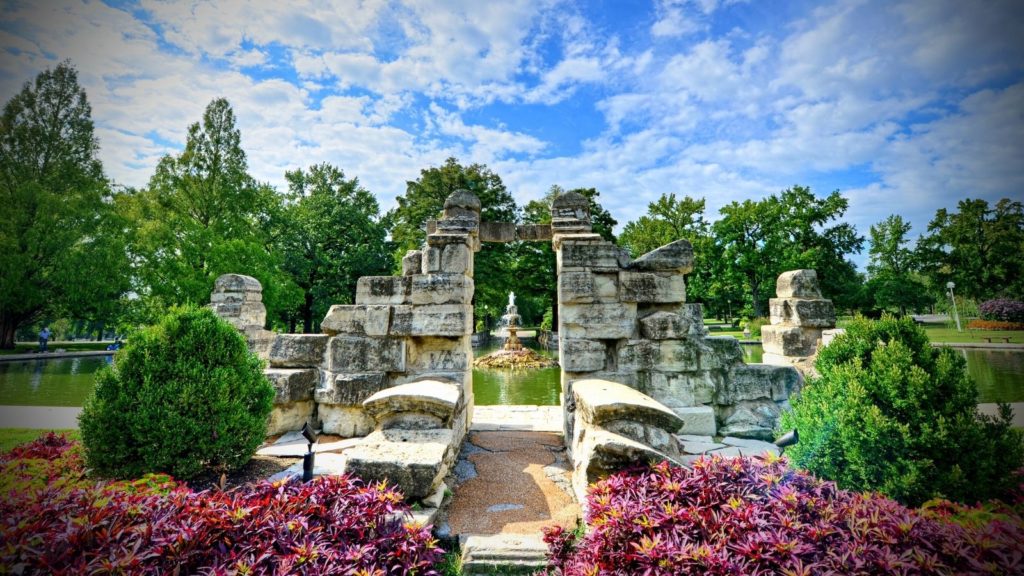 Resting on the border of Tower Grove South, Tower Grove Park offers a natural environment for children and grown-ups alike to get close to nature—from observing wildlife, plants, and trees, to exploring the ins and outs of gardening. Regardless of your preferences, you will find something that satisfies your curiosity here. 
The park features miles of grassy meadows, hundreds and thousands of trees, and a variety of flowerbeds, making it an ideal urban green space. It is operated and maintained by an independent Board of Commissioners who get things done through the support they receive in the form of memberships, grants, private donations, and rental fees.
Tower Grove Park offers essential recreational, educational, and cultural opportunities for the public in a way that aligns with its unique and historical character. A yearly park maintenance program, an urban forest renewal program, and other free and low-cost opportunities that are educational, recreational, cultural, and social opportunities for schools, neighboring communities, and the St. Louis region. Cultural and educational programs that take place in the park include the Summer Children's Concert series, lecture series, band concerts, and art exhibits.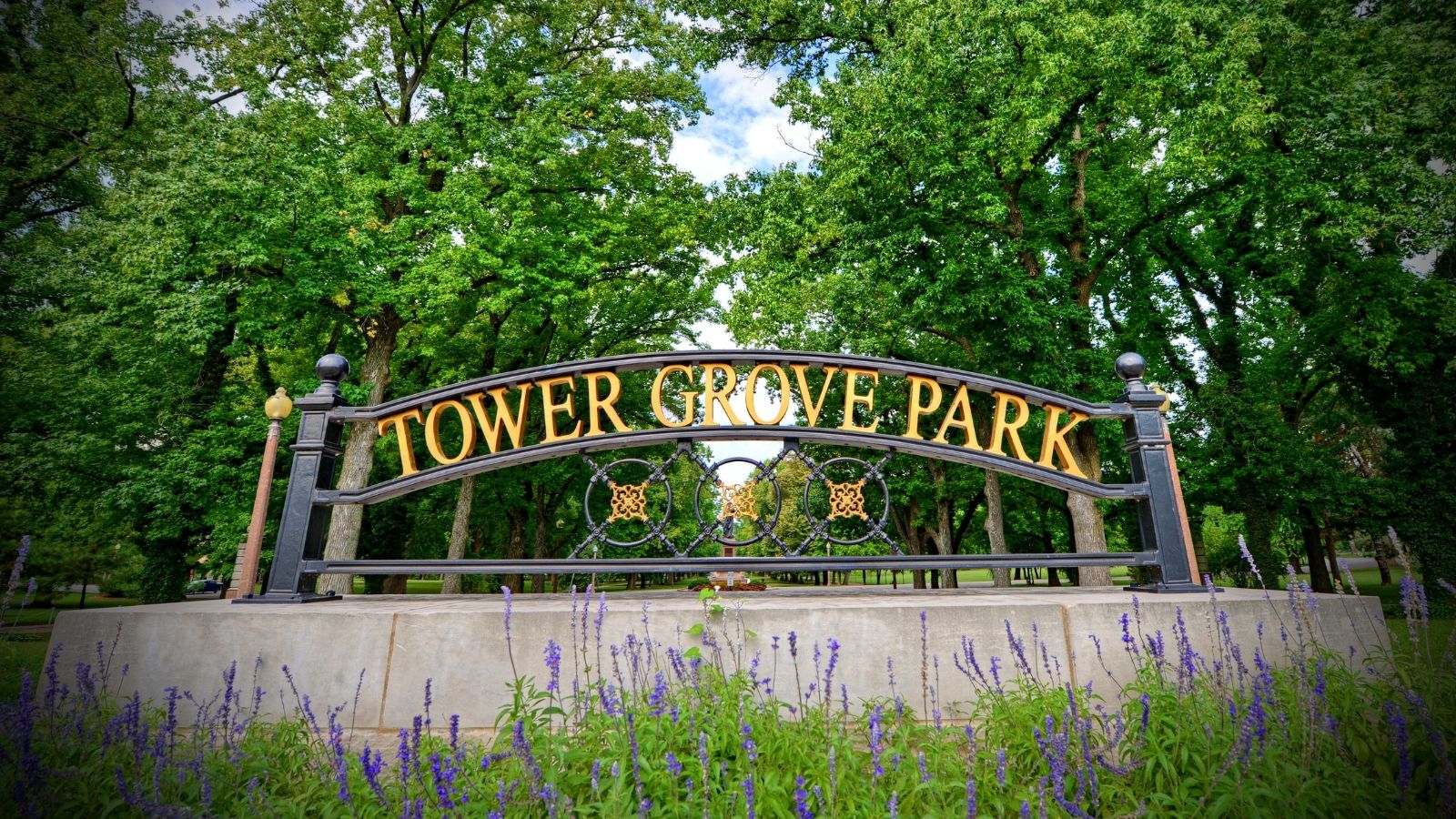 The Victorian pavilions in the park are where most family, school, and community events and celebrations in the neighborhood are held. Additionally, there exist well-maintained trails, athletic fields, and tennis courts which keep the park busy and crowded throughout the year.
Other amenities offered by the Tower Grove Park include two sets of horseshoe pits located next to The Stupp Centre, miles of walking paths that are great for a run or a casual stroll, and spaces for sports enthusiasts to play kickball, softball, baseball, soccer, ultimate frisbee, and football.
https://www.towergrovepark.org/
Address: Tower Grove Park
4257 Northeast Drive
Saint Louis, MO 63110
(314) 771-2679
Tower Grove Farmers' Market
The Tower Grove Farmers' Market was launched in 2006, thanks to the immense amount of community support it received. Ever since then, that support has only continued to grow. The market went from hosting just 13 vendors every week in 2006 to more than 60 per week in 2020.
Patrick Horine and Jennifer Ryan began the market as a way to give back to the Tower Grove neighborhood because they had fallen in love with the area. Thanks to their efforts, it became a bustling community event and is the largest farmer's market in the St. Louis region.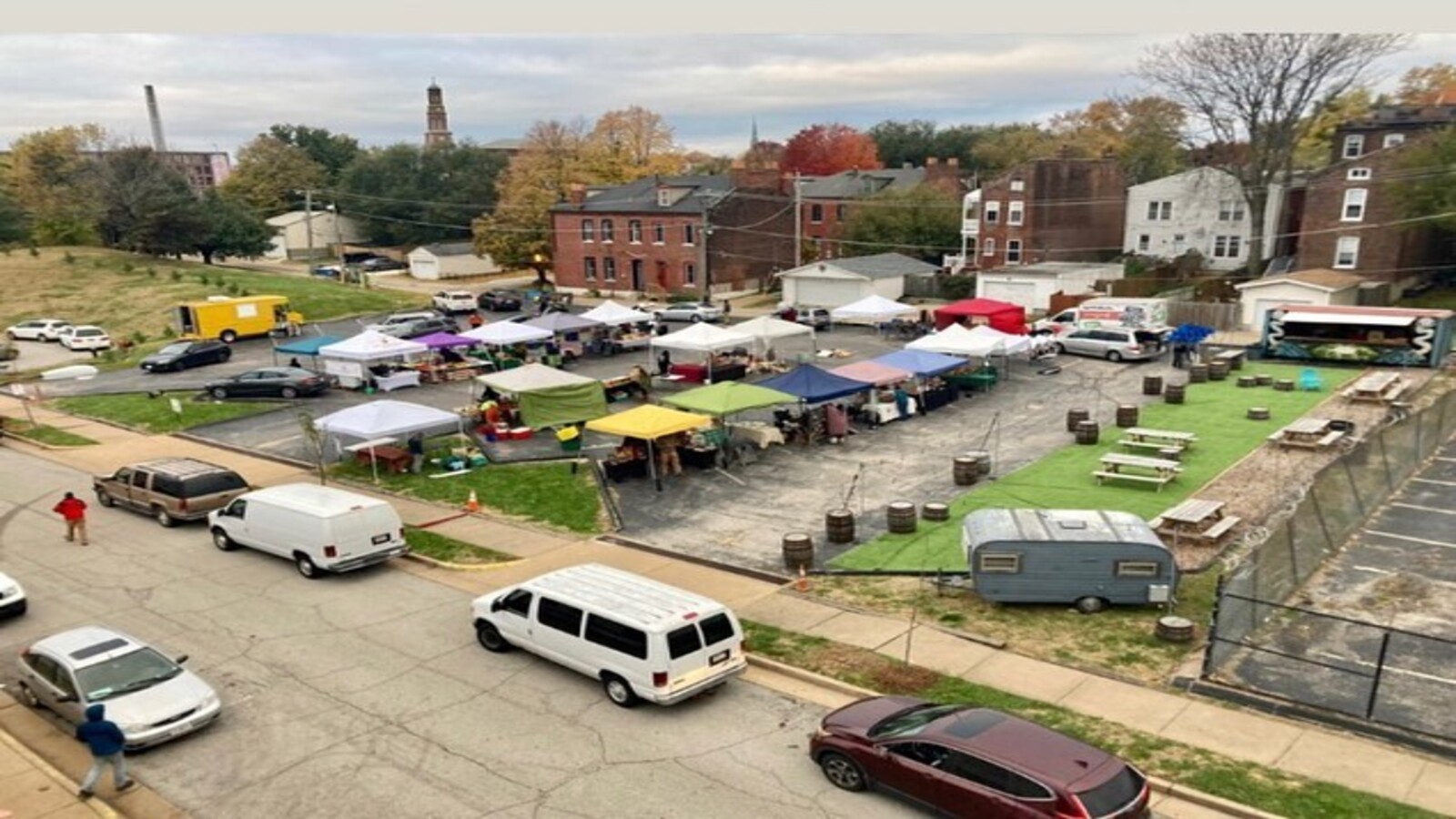 Currently, a lot of small businesses in St. Louis operate at the Tower Grove Farmers' Market, and the area serves as a small business incubator. The list of businesses and farms that got their start at the market include:
Kakao Chocolate
Double Star Farms
Fresh Start Dog Food
Jansen Sharpening
Kitchen Kulture
Whisk Bakeshop
Traveling Tea
Salume Beddu
Urban Buds & City Grown Flowers
Stuart James Specialties
https://tgfarmersmarket.com/
Address: 4256 Magnolia Ave Saint Louis, MO 63110
Established in 2014, the Tick Tock Tavern is a reborn, classic corner bar resting in South St. Louis, Missouri. The tavern closed in 1994 after decades of operations and took a 20-year gap before returning back to operations in 2014. The owners say that the name and business date back to 1940.  
The tavern's prime location was just a block from Tower Grove Park, in the gorgeous South St. Louis. The neighboring building served multiple purposes, including a second-hand shop, a confectionary, and a restaurant. Currently, it's home to Steve's Hot Dogs, a business that shares a hallway with the Tick Tock Tavern, offering the visitors a varied experience.
The Tick Tock Tavern serves ten varieties of beers on tap every night, with another two dozen in cans and bottles. They also offer an assortment of liquors and spirits.
http://www.theticktock.com
Address: 3459 Magnolia Ave Saint Louis, MO 63118
Phone: +1 216-631-6111
An independent and locally owned shop established in 2014, Union Studio portrays a thoughtful collection of St. Louis artists' hand-crafted goods and fine art. The items sold in the place include clothing, fine art, and housewares—all handmade by nearby artists, who, if you live in the place, would turn out to be your neighbors. 
The studio extends an opportunity for the St. Louis community to connect with local makers' high-quality work. The shop is continuously evolving. However, it features the handmade work of more than 90 St. Louis artists.
http://stlunionstudio.com/
Address: 1605 Tower Grove Ave Saint Louis, MO 63110
Phone: (314) 771-5398
Start Planning Your Trip to Tower Grove South
Regardless of its size, there are a lot of fun things to do in Tower Grove South. In fact, the attractions here are greater than the ones mentioned on this list and are not limited to the neighborhood. The surrounding areas also have incredible sights to see, from museums to breweries and gardens. 
Adults will have a great time visiting the taverns and museums, while kids will love the theme parks and sweetshops. After all, there is a reason why both adults and kids agree that Tower Grove South in St. Louis is a fabulous neighborhood.
Whether you are planning a brief weekend in the area or looking for fun activities to do as you reside in the community, Tower Grove South won't disappoint you. Today, there are tons of activities to do in the neighborhood, as well as in the surrounding St. Louis area.